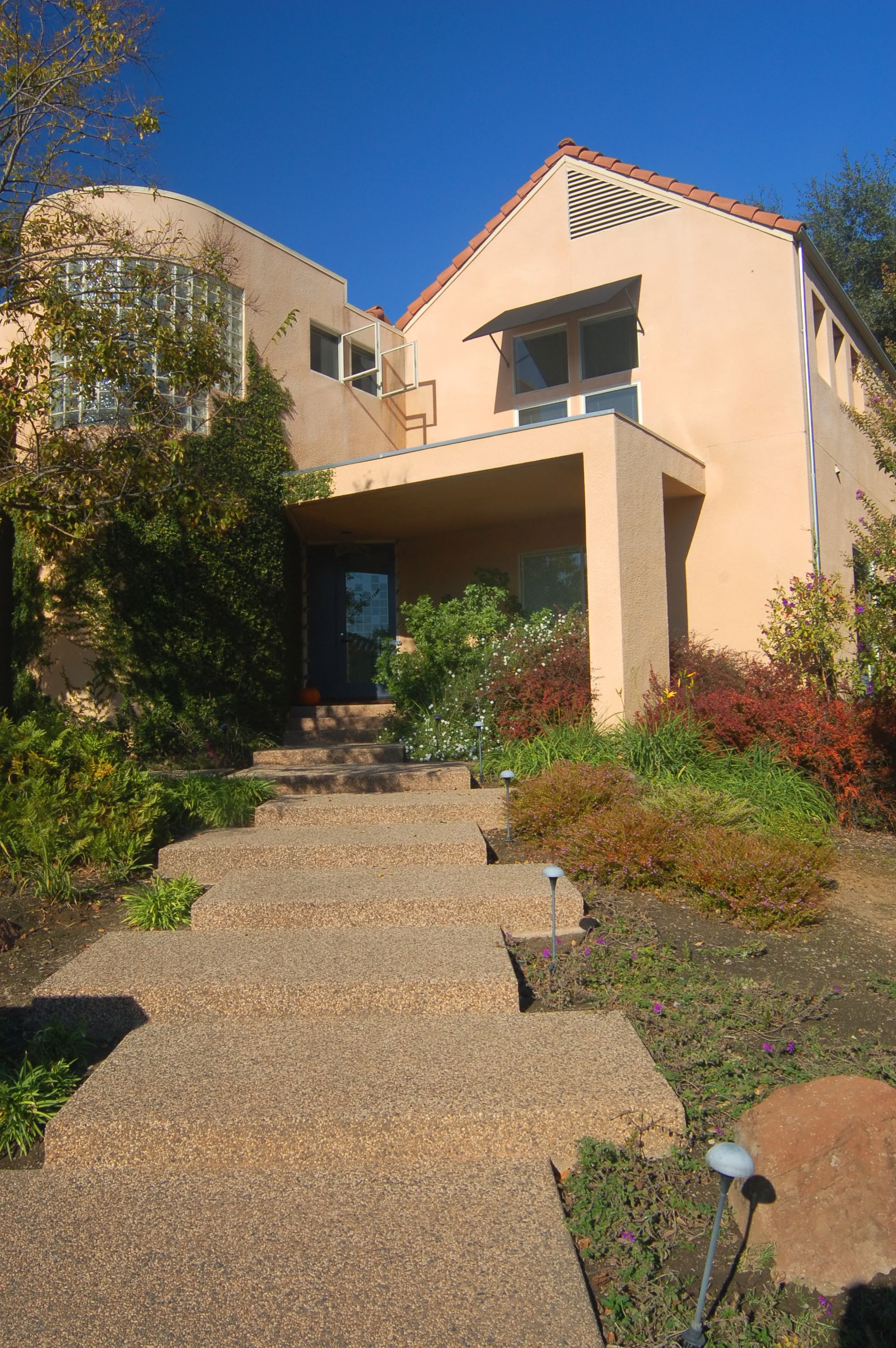 Exposed Concrete Steps:
We are experts in forming and concreting exposed steps. They require precision form work and finishing, and can be set up for all sizes and heights .
A Guide to Building Concrete Steps
To build concrete steps, it is essential that you know how to mix and pour concrete, erect the needed formwork for the concrete and be conversant with all the necessary tools.
The work has to start with estimating the total rise of the stairs and the two levels that you need to connect with the concrete steps. You then have to determine the distance that you will require for these steps, as each must be the same as the other for it to be in regulation.
You can reduce riser heights and increase treads if you want, as this can make it easier for them to be used by the elderly and children. Steps need to have a minimum width that allows two persons to pass each other, but you can always have a broader flight of steps if this suits your landscape or the areas you are wanting to connect.
Now that you know the dimensions of your steps you need to decide on the area where you want to build the steps and make sure that it starts from a firm base. Excavate the area where you are planning your steps till you reach the firm soil. The formwork for the sides of your steps should have the same configuration as the risers and steps that you have planned. The formwork of the risers is made by connecting the two sides at each riser. Once you have completed the formwork, it will look like steps as completed, only that it is missing the concrete. Make sure that the area behind the formwork and on which the concrete will rest is firm, and consolidate it if it is not. You can lay thick wire mesh on the subbase so that it strengthens your concrete.
You can now pour the concrete of the desired mix, and finish the top of each tread to the smoothness or any decorative pattern that you want. Cure the concrete for at least a week. remove the shuttering and throw open the steps for use.